Are you looking for more information on Fire and Emergency Medical Services Job Description data in order to advance your career? We have compiled some great information for you as you conduct your search for more information on a very exciting career.
Emergency communications professionals are on the front lines for making sure that resolutions to problems happen quickly and effectively.
Fire and Emergency Medical Services (EMS) units are critical to public safety. Municipalities and cities usually utilize Fire/EMS dispatchers, while several Fire/EMS units often orchestrate many towns and municipalities. Fire/EMS dispatchers are usually utilized through municipalities or cities without the benefit of an emergency communications dispatch center at a central location. The main 911 call taker will make the determination if the emergency justifies fire and/or emergency medical services; if so, the call taker will transfer the important call immediately to the appropriate Fire/EMS dispatcher in order to get the appropriate help underway as quickly as possible.
Fire and EMS Dispatchers Job Duties
Supervise the direction of all the responding fire/EMS units
Utilize computer software and dispatch equipment to facilitate activity with fire/EMS personnel
Decipher emergency details and relay the information to the appropriate responding units and dispatch supervisors
Determine if more assistance is required and engage units from surrounding fire districts, when needed
Dispatch additional assistance, as needed
Maintain detailed records of thorough dispatching activities, and unit assignments
Monitor status details of the mobile units sent to the dispatched location
Find schools and get information on the program that's
right for you.
(It's fast and free!)
Featured Schools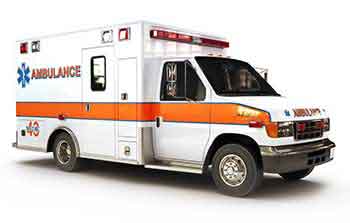 Fire/EMS Dispatchers Academic Qualifications/Skills Required
Fire and EMS dispatching jobs require that professionals have composure and are skilled at remaining focused during high-stress situations. The Fire/EMS dispatchers work best when they have excellent verbal and written communications skills in addition to excellent interpersonal and organizational abilities.
A high school diploma is the bare minimum requirement to become a fire or EMS dispatcher. However, many states seek additional skills that often include the following:
Skills for reading maps, interpreting radio codes, and deciphering data coming in from a variety of sources
Skills for providing callers with emergency assistance
Skills for following stringent protocols in the event of hazardous materials or a terrorist attack
Skills for working with dispatching software system (computer aided)
Knowledge of basic fire/EMS procedures in order to properly dispatch units
Fire/EMS Dispatcher Strengths:
Skills for correctly deciphering and comprehending information, that includes rules, regulations, instructions, and technical information
Skills for appropriately handling people who are challenging, stressed out, and perhaps angry
Skills for communicating facts in a clear and concise manner
A high standard of ethical conduct
Teamwork, in the form of expert coordination of services, becomes a crucial component to many fire/EMS dispatcher jobs.
Dispatch Process for Fire/EMS
When dispatchers receive an inbound call for an emergency response, they must first enter all the important information into the dispatching dashboard (computer-aided). This data must be entered in an accurate and timely fashion.
Dispatchers are responsible to capture as much of the pertinent data as possible in a timely manner in order to direct the fire/EMS units to the location with detailed information.
Dispatchers must figure out the urgency of each call in order to dispatch the correct respond units. The dispatcher must keep up with all units dispatched and properly relay the information. 911 dispatchers need to be prepared to offer medical assistance (emergency) while the fire/EMS units are on the way.
Depending on the details of the situation, dispatchers may also need to connect with outside agencies in order to effectively coordinate assistance. A fire/EMS dispatcher may contact the utility company to turn off the power and/or the police department for appropriate assistance.
Candidates often must submit to a typing skills test, drug screening, written exam, and background check. Certification is often required. Although educational requirements vary, basic programs in medical dispatch (emergencies) and fire communications are usually mandatory for the fire/EMS dispatcher job.
Many fire/EMS dispatching jobs require experience in customer service or dispatching. Individuals with substantial experience at solving problems, relaying information, and handling calls often make successful nominees for fire/EMS dispatching jobs.