Having the proper 911 operator education and training are key components to all 911 dispatcher or operator jobs, so choose wisely. These are front line communications professionals who must have the ability to competently gather information, outline the details of every emergency situation, and be able to effectively dispatch emergency fire, medical and law enforcement when needed. Additionally, 911 operators, or 911 dispatchers, often need extensive medical knowledge in order to properly navigate the caller, by phone, through preliminary information that could prove life-saving.
What is an Appropriate Academic Major to Become a 911 Operator?
Individuals seeking to become emergency dispatchers, or operators, usually seek a college degree to expand their knowledge of diverse topics pertaining to emergency communications and life-saving techniques.
There are several study areas that can prove to be ideal for a 911 operator career (here are just a few):
Communications
Homeland Security
Emergency Management
Criminal Justice
Public Safety
Find schools and get information on the program that's
right for you.
(It's fast and free!)
Featured Schools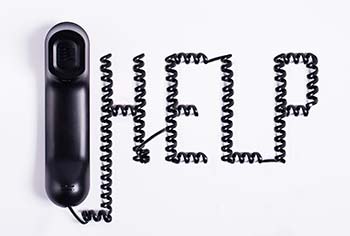 Program for Communications Degree
Communications degrees are a logical choice for many who enter the field of emergency communications. These programs can provide a worthwhile overview of such important areas as public media, organizational communication, and interpersonal communication.
Expected courses within a communications degree program can include:
Written and oral communications
Interpersonal communications
Communication theory
Public speaking
Narrative concept and development
Critical thinking and analysis
Research and academic writing
Foundations of communication
Programs for Emergency Management Degree
An emergency management degree can effectively prepare emergency dispatch personnel, in terms of learning effective management techniques for emergency response situations, as well as crisis prevention.
Emergency management degree programs prepare students for the emergency process, which is invaluable for 911 calls.
Emergency management degrees will include topics such as:
Contemporary Issues in Public Safety Management
Principles of Security Management
Risk Management and Threat Assessment
Ethics and Leadership in Safety
Emergency Management Theories and Practices
Security Operations Theories and Practices
Security and Emergency Management Agencies
Discover 911 dispatcher programs that are a match for you!
Programs for Public Safety Degree
Most public safety degrees are perfect for people seeking emergency dispatching, emergency management, fire protection, emergency medical response, and environmental health and safety occupations. The majority of these programs provide an applied and theoretical approach to the study of emergency management and public safety.
Coursework in public safety programs can include such important topics as the following:
Public Safety Planning
Technology in Contemporary Society
Public Safety Leadership
Public Safety Legal Issues and Political Policy
Media and Society
Contemporary Public Safety Practices
Find schools and get information on the program that's
right for you.
(It's fast and free!)
Programs for Homeland Security Degree
Coursework in homeland security degrees can involve the following worthwhile topics:
Legal issues in homeland security
Global comparative justice
Weapons of mass destruction
Emergency planning
Multi-cultural communications for law enforcement
A homeland security degree will prepare students with coursework to include the following:
Policies and procedures of the Department of Homeland Security
Knowledge of legal issues pertaining to homeland security
The principles of surveillance and security
Programs for Criminal Justice Degree
A Criminal Justice degree will provide a great foundation within the emergency communications field.
This degree plan can cover legal concepts which include the areas of criminal liability, use of force and due process.
Criminal justice programs often include some of the following coursework:
Criminology
Correctional Systems
Substantive Criminal Law
Introduction to Law and the Legal System
Law Enforcement Systems
Research Methods in Criminal Justice
Introduction to Criminal Justice
Criminal Investigation
Police Organizations and Administration
Basic 911 Dispatcher Training Program
Training begins with an offer letter of employment by the PSAP. All new 911 dispatchers must complete the in-house training that is usually provided by the state through agencies such as the following:
State Board of Education (SBOE)
State Law Enforcement Academy
Department of Public Safety (DPS)
Standards and Training (some local training can go through various PSAPs)
Basic operator training programs often include the following topics:
Critical Incidents
FEMA/Weapons of Mass Destruction
Workplace communications
Domestic violence awareness
Ethics and professionalism
Fire and EMS Services
Civil liability
Criminal law
Law enforcement overview
Stress Management
Additional CPR certification from the any of the following include:
National Safety Council
American Red Cross
American Heart Association
Most training programs consist of 40 hours of initial training and between 6-18 months of on-the-job training.
We want to see you achieve your goal of becoming a 911 dispatcher, or 911 operator. Let us know how we can help.