Are you interested in how to become a 911 dispatcher in Washington, DC? Becoming a 911 dispatcher in Washington, DC, or a 911 operator in Washington, DC, requires focus, determination, and the right education and training.
We are here to help you on your path.
911 dispatchers in Washington, DC have a very sensitive and important job. The average 911 operator in Washington, DC must facilitate important police assistance in a city that consistently ranks as one of the highest crime rated cities in the country. Beyond managing calls about crime, the DC 911 dispatcher must competently answer emergency calls related to fires, medical, and other catastrophic incidents. 911 dispatchers in DC must always be prepared for possible terrorist attacks, live shooter events, or other tragedies that are, unfortunately, all too common in today's society.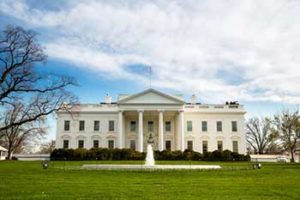 There are usually close to 1,000 professional 911 dispatchers in DC, and they typically earn an average salary of $44,430.
What Experience Do I Need to Begin My 911 Dispatcher Career in DC?
When becoming a 911 dispatcher, or 911 operator, in DC, those who have experience in any of the following are at a marked advantage:
Computer-Aided Dispatch
Emergency Medical Dispatching
National Incident Management System (NIMS)
CPR and CCR (Cardio-cerebral resuscitation)
Police Dispatching
Candidates willing to pursue a college degree will better position themselves for job opportunities and long-term advancement in the field of emergency dispatch. The following are relevant subjects that translate well to the field of 911 operator/dispatcher in Washington, DC:
Emergency Management
Criminal Justice
Psychology
Nursing
Information Technology
Communications
Washington 911 Dispatcher Salary
Those who work in the state of Washington DC as a 911 dispatcher take home a well earned living for the services they provide those in their communities. According to the Bureau of Labor Statistics, the average 911 operator in Washington DC earns a yearly salary of $48,230.
911 Dispatcher Programs and Schools in Washington DC
Get Your Degree!
Find schools and get information on the program that's right for you.
(It's fast and free!)
Choose your area of study and receive free information about programs you are interested in. 911 dispatchers can benefit greatly from degrees in public safety, emergency management, homeland security, and criminal justice. Request information from multiple programs to make an informed decision on the best program and educational opportunity for you!