Are you interested in how to become a 911 dispatcher in Wisconsin? Becoming a 911 dispatcher in Wisconsin, or a 911 operator in Wisconsin, requires focus, determination, and the right education and training.
Wisconsin crisis dispatchers are in high demand in the state. A dispatcher in Wisconsin can expect to make about $42,400. Gaining national certification can be an effective way to distinguish yourself as a candidate and give yourself a competitive edge.
A few of the biggest employment opportunities for emergency dispatchers in the state were the following:
Brown County Department of Public Safety Communications in Green Bay; it responds to close to 359,000 calls for help in any given year
Racine County Communications Center
Milwaukee County Communications Division
Find schools and get information on the program that's
right for you.
(It's fast and free!)
Featured Schools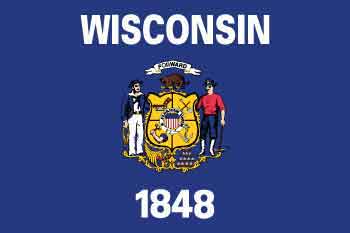 Wisconsin 911 Dispatcher Training and Certification
An important consideration for effectively becoming a 911 dispatcher in Wisconsin is getting the right on-the-job training. Usually, new hires will receive substantial training to ensure the highest probability of success.
Classes and certifications can include the following:
Communicator Training School
Emergency fire dispatch
Computer Assisted Dispatch System
Emergency Telecommunicator Class
Wisconsin 911 Operator Education
In addition to standard 911 dispatcher training, future crisis operators can consider gaining college degrees in order to become as competitive as possible. Possible degree programs that would prove relevant would include the following:
Public Security
Communications
Emergency Management
Nursing
Psychology
Information Technology
Law Enforcement
Discover 911 dispatcher programs in Wisconsin that are a match for you!
Wisconsin 911 Dispatcher Salary
The men and women who serve the state of Wisconsin as 911 dispatchers are rewarded greatly for their contributions to the community. According to the Bureau of Labor Statistics, the average 911 operator in the state takes home $42,000 per year.
911 Dispatcher Programs and Schools in Wisconsin
Get Your Degree!
Find schools and get information on the program that's right for you.
(It's fast and free!)
Choose your area of study and receive free information about programs you are interested in. 911 dispatchers can benefit greatly from degrees in public safety, emergency management, homeland security, and criminal justice. Request information from multiple programs to make an informed decision on the best program and educational opportunity for you!