If you are interested in how to become a 911 dispatcher in Texas, or a 911 operator in Texas, we have some helpful information for you on your path.
The following represent some of the major employers for 911 operator in Texas:
Arlington Dispatch Services
Houston Emergency Center
Fort Worth Police Communications
El Paso County Public Safety Answering Point (PSAP)
San Antonio 911 Communications Center
Texas 911 Dispatcher Training
911 dispatcher jobs in Texas require substantial skills in the areas of calmly guiding individuals toward life-saving help. The basic training involved will often consist of many of the following:
Hazardous Materials Recognition
Considerable on the job training
TLETS Terminal Operator Certificate
Passing an abilities evaluation that is clerical and typing test
CritiCall certificate
Emergency Telecommunicator class
Continuing education on changes in technology and policies
Find schools and get information on the program that's
right for you.
(It's fast and free!)
Featured Schools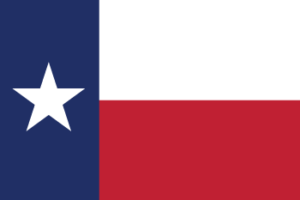 Texas 911 Operator Education
911 dispatcher work in Texas is challenging and can be competitive. If you accomplish a four-year degree, this will give you an edge over the competition. The following subjects are considered highly relevant to the 911 dispatcher work:
Some degree programs offered throughout the state include:
Public Security
Homeland Security
Criminal Justice
Communications
Psychology
Emergency Management
Discover 911 dispatcher programs in Texas that are a match for you!
Texas 911 Dispatcher Certification
Candidates pursuing 911 dispatcher jobs in Texas will realize that there are several agencies in the state affiliated with 911 operator/dispatcher training, among which are the following:
Texas Commission on State Emergency Communications
Texas branch of the International Association of Public Safety Communication Officers (APCO)
Federal Emergency Management Agency (FEMA)
Texas Commission on State Emergency Communications
Texas 911 Dispatcher Salary
In the state of Texas, 911 dispatchers are paid well for the service that they provide those in their communities. According to the Bureau of Labor Statistics, the average emergency operator takes home around $35,180 per year.
911 Dispatcher Programs and Schools in Texas
Get Your Degree!
Find schools and get information on the program that's right for you.
(It's fast and free!)
Choose your area of study and receive free information about programs you are interested in. 911 dispatchers can benefit greatly from degrees in public safety, emergency management, homeland security, and criminal justice. Request information from multiple programs to make an informed decision on the best program and educational opportunity for you!