If you are interested in how to become a 911 dispatcher in Tennessee, or a 911 operator in Tennessee, we have some helpful information for you on your path.
911 dispatcher work in Tennessee is often demanding, but ultimately rewarding. 911 operators must be highly skilled professionals with great adaptability.
Major employers for 911 dispatchers include the following:
Hamilton County 911 Unified Emergency Communications District
Rutherford County Emergency Communications District
Shelby County 911 Emergency Communications
Nashville Emergency Communications Center
Find schools and get information on the program that's
right for you.
(It's fast and free!)
Featured Schools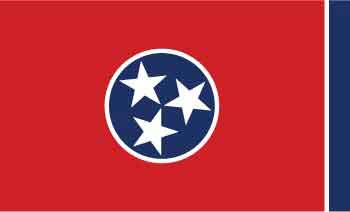 Tennessee 911 Dispatcher Training
Training for 911 dispatcher will usually include the following topics at varying levels:
Local, county, state, and federal resources
Geography
Procedures and functions for (CAD) Computer Aided Dispatch
Police, medical, and fire codes
Tennessee 911 Operator Education
With competition in the job market, many candidates will distinguish themselves by earning a four-year degree (the following subjects are considered relevant to 911 dispatcher work):
Criminal Justice
Psychology
Communicating
Health Sciences
Homeland Security
Discover 911 dispatcher programs in Tennessee that are a match for you!
Tennessee 911 Dispatcher Certification
A few of the bigger crisis call centers will require certification for the following areas:
With FEMA: National Incident Management Systems and Incident Command Systems
The Association of Public Safety Communications Officials: Basic Telecommunicator
Emergency Medical Dispatch and Emergency Fire Dispatch with the National Academy of Emergency Dispatch
CPR
National Crime Information Center (NCIC)
Working as a 911 Dispatcher in Tennessee will be a challenging career, but one that can prove ultimately worthwhile and satisfying.
Tennessee 911 Dispatcher Salary
Those who are employed as 911 dispatchers earn a fantastic living for the service that they provide to their communities. According to the Bureau of Labor Statistics, a general emergency dispatcher in the state of Tennessee earn $33,660 per year.
911 Dispatcher Programs and Schools in Tennessee
Get Your Degree!
Find schools and get information on the program that's right for you.
(It's fast and free!)
Choose your area of study and receive free information about programs you are interested in. 911 dispatchers can benefit greatly from degrees in public safety, emergency management, homeland security, and criminal justice. Request information from multiple programs to make an informed decision on the best program and educational opportunity for you!