If you are interested in how to become a 911 dispatcher in Oregon or a 911 operator in Oregon, we have some helpful information for you.
Oregon's 911 Plan provides consultation and support for each of the individual emergency dispatch centers, known as Public Safety Answering Points (PSAPs), found within local government bureaus and law enforcement departments statewide.
Each PSAP is effective at delivering information via a statewide network and through the entire nation utilizing the National Criminal Information Center (NCIC) and Law Enforcement Data Systems (LEDS).
The biggest PSAPs in Oregon include the following:
Central Lane Communications
Clackamas County Communications
Bureau of Emergency Communications
Washington County Consolidated Communications Agency
Find schools and get information on the program that's
right for you.
(It's fast and free!)
Featured Schools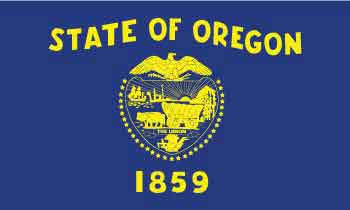 Oregon 911 Dispatcher Training
New Oregon 911 Dispatchers must:
attend a 2-week training academy in Salem (through the DPSST)
attend a 10-week in-house academy to learn about fielding emergency calls and dispatching fire and EMT responders and police
post-new hire training, candidates must complete an additional on-the-job call taking and dispatch work (lasting 18 months)
Oregon 911 Operator Education
Those wishing to become 911 dispatchers in Oregon may choose to pursue an education and finish a Bachelor's degree program or an Associate degree in an area such as homeland security, public safety, emergency management, or communications.
These academic plans can prove helpful by being relevant to the work of 911 dispatchers.
Discover 911 dispatcher programs in Oregon that are a match for you!
Job candidates need to review the requirements set up for the particular PSAP to which they have shown the most interest in working.
In becoming a 911 operator, the application procedure can often include an initial typing test, requiring applicants to demonstrate a typing rate of at least 45 wpm. Candidates who satisfy the minimal conditions for employment, and pass the typing test, are likely to be considered for employment.
All candidates positioned on the eligible list are subsequently encouraged to perform a:
Pass/Fail CritiCall Test
Pass/Fail Background Investigation
Pass/Fail Oral Interview
An offer of employment will depend on the outcomes of a drug screening, a hearing and vision evaluation, the background investigation, and a psychological assessment.
Oregon 911 Dispatcher Salary
In the state of Oregon, 911 dispatchers earn an excellent salary for the work that they do for those in their communities. In the state of Oregon, a general 911 dispatcher earns $53,770 per year.
911 Dispatcher Programs and Schools in Oregon
Get Your Degree!
Find schools and get information on the program that's right for you.
(It's fast and free!)
Choose your area of study and receive free information about programs you are interested in. 911 dispatchers can benefit greatly from degrees in public safety, emergency management, homeland security, and criminal justice. Request information from multiple programs to make an informed decision on the best program and educational opportunity for you!