If you have been searching for how to become a 911 dispatcher in New Mexico or a 911 operator in New Mexico, we have compiled some important information.
911 dispatch centers can be found in cities such as the following:
Roswell
Albuquerque
Las Cruces
Santa Fe
Gallup
Las Vegas
Alamogordo
Find schools and get information on the program that's
right for you.
(It's fast and free!)
Featured Schools
New Mexico 911 Operator Education
In order to work as a 911 New Mexico dispatcher, one is required to have USA citizenship and not have any felony convictions. Gaining a college degree can be a great precursor to work as a 911 Dispatcher. The following are applicable areas of study for 911 Dispatcher:
Communications
Computer Science
Emergency Management
Criminal Justice
Psychology
Public Security
Homeland Security
Discover 911 dispatcher programs in New Mexico that are a match for you!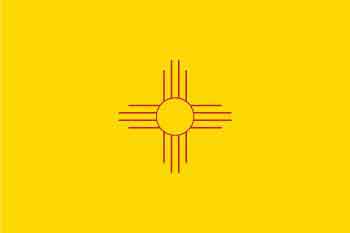 Candidates who apply for New Mexico 911 dispatcher spots will usually undergo a background investigation as well as a hearing test.
New Mexico Public Safety Telecommunicator and 911 Dispatcher Certification
To get the Public Safety Telecommunicator Certification, newly hired dispatchers must dedicate themselves and finish the New Mexico Law Enforcement Academy.
The Public Safety Telecommunicator Certification class will require training for 132 hours within 12 education units. Before attendance at the school, candidates must successfully finish twelve pre-academy training hours.
All 911 operators in New Mexico must successfully complete:
The Fundamental Radio Dispatcher Training Curriculum by way of the New Mexico Law Enforcement Academy
A CPR class
Class in "Emergency Medical Dispatcher"
New Mexico 911 Dispatcher Salary
According to the Bureau of Labor Statistics, those who serve their communities as New Mexico 911 dispatchers earn $33,840 per year.
911 Dispatcher Programs and Schools in New Mexico
Get Your Degree!
Find schools and get information on the program that's right for you.
(It's fast and free!)
Choose your area of study and receive free information about programs you are interested in. 911 dispatchers can benefit greatly from degrees in public safety, emergency management, homeland security, and criminal justice. Request information from multiple programs to make an informed decision on the best program and educational opportunity for you!