Before becoming a 911 dispatcher in Minnesota, you will need to complete the proper training and education required to perform the job's duties.
Minnesota holds is 911 operators to a high standard and for that reason, they are one of the best in the nation when it comes to emergency response. Performing at a high level doesn't come easy, but here we have outlined what you will need to complete to become a 911 dispatcher in Minnesota.
Minnesota 911 Dispatcher Training
Applicants seeking to become a 911 operator in Minnesota will be required to:
Pass a physical examination
Pass Emergency Medical Dispatch (EMD) certificate within probation
Pass Criminal Justice Information System (CJIS)certificate within probation
Find schools and get information on the program that's
right for you.
(It's fast and free!)
Featured Schools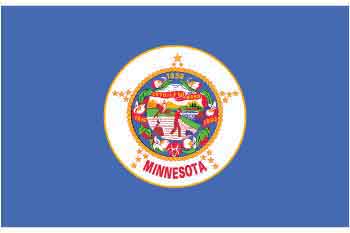 Minnesota 911 Operator Education
Those looking to become 911 dispatchers in Minnesota can gain an distinct advantage over the other candidates by pursuing a college degree or attending courses in fields relating to the job. By acquiring a college degree, individuals set themselves up for employment and career advancement. Some of the most useful degrees are:
Psychology
Criminal Justice
Legal Studies
Communications
Human Resources
Emergency Management
Discover 911 dispatcher programs in Minnesota that are a match for you!
Leading Companies for 911 Dispatcher Minnesota
In the state of Minnesota there is a high demand for 911 dispatchers, some of the cities that hire the largest number of 911 operators include:
Minneapolis
St. Paul
Rochester
Duluth
These are a few significant references for emergency dispatch in Minnesota:
The Minnesota division of the APCO which continues to be in operation. Working on enhancing crisis communications, including crisis dial numbers for example 911.
The NENA helps encourage the standardization, growth, and adoption of emergency numbers.
The IAED focuses on international co-operation in a fashion much like the NENA.
Minnesota 911 Dispatcher Salary
In the state of Minnesota, 911 operators make a great living for the service that they provide to those in their communities. According to the Bureau of Labor Statistics, the average 911 dispatcher brings home $49,540 per year.
911 Dispatcher Programs and Schools in Minnesota
Get Your Degree!
Find schools and get information on the program that's right for you.
(It's fast and free!)
Choose your area of study and receive free information about programs you are interested in. 911 dispatchers can benefit greatly from degrees in public safety, emergency management, homeland security, and criminal justice. Request information from multiple programs to make an informed decision on the best program and educational opportunity for you!