Prior to becoming a 911 dispatcher in Michigan, you will need to complete the necessary training and education requirements need to complete the positions responsibilities.
Michigan 911 Dispatcher Training
Michigan 911 dispatchers will need to complete the required training and all that it entails. This training may vary slightly from employer to employer, but basic training includes:
The completion of a 40 hour standard telecommunications class that includes subjects such as:

Stress Reduction
Communication Between Individuals
Radio Communication
Phone Skills
Public Health and Safety

Prior to two years of employment all dispatcher must complete at least 40 hours in the following:

Emergency Liability
Suicide Prevention
Home Abuse
Homeland Security
Furthermore, all dispatchers will need to complete 24 hours of training every two years, this training can be done at the person's place of employment if possible.
Find schools and get information on the program that's
right for you.
(It's fast and free!)
Featured Schools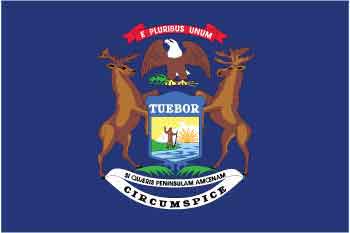 Michigan 911 Operator Education
Although some 911 dispatcher positions in the state will not require that you obtain a college degree, however, in order to remain competitive in employment and be eligible for career advancement, you may need to obtain higher education and training. Some useful degrees and certifications include:
Emergency Telecommunications Certificate
Business
Criminal Justice
Legal Studies
Communication
Discover 911 dispatcher programs in Michigan that are a match for you!
Michigan 911 Dispatcher Employers
In the state of Michigan, there is a high demand for 911 operators due to the large call volume that is received by state emergency dispatchers throughout the state sometimes reaching as high as 10 million calls a year.
For Michigan 911 dispatchers, the largest employers in the stat include:
Midland, Midland County Central Dispatch
Saginaw, Saginaw County 911 Communications Center
Howell, Livingston County 911 Emergency Dispatch
Auburn Hills, Auburn Hills Police Department
Bloomfield Hills, Oakland Police Department
Detroit, Hillsborough County Sheriff's Office
Michigan 911 Dispatcher Salary
In the state of Michigan, 911 dispatchers are paid well for the services they provide to their communities, with the average 911 operator earning $39,960 each year, According to the Bureau of Labor Statistics.
911 Dispatcher Programs and Schools in Michigan
Get Your Degree!
Find schools and get information on the program that's right for you.
(It's fast and free!)
Choose your area of study and receive free information about programs you are interested in. 911 dispatchers can benefit greatly from degrees in public safety, emergency management, homeland security, and criminal justice. Request information from multiple programs to make an informed decision on the best program and educational opportunity for you!