To become a 911 dispatcher in Massachusetts, you will need to first complete the proper education and training as requested by the state. Here, we have outlined the requirements for you.
Massachusetts 911 Dispatcher Training
911 dispatcher companies in Massachusetts generally demand that new hires complete a required training course, training for new hires will cover the following with some variation depending on the department:
Complete a Basic Public Safety Telecommunications Class that lasts 40 hours
Complete a 12 hour Criminal Justice Information Systems Certificate
Complete Suicide Prevention Training for 4 hours
Complete an EMD Certificate lasting 24 hours
Complete an 8 hour CPR Certificate Course
Complete Standard Criminal Law for Telecommunicators
Find schools and get information on the program that's
right for you.
(It's fast and free!)
Featured Schools
Law enforcement agencies in Massachusetts generally provide crisis dispatch through the state departments.
Below is a list of some of the largest employers of Massachusetts 911 operators:
Worcester Department of Communications
Barnstable County Sheriff's Section in Falmouth
Boston Fire Department in Boston
Boston Police Department in Boston
Lowell Police Department in Lowell
Cambridge Emergency Communications in Cambridge
Townsend Police/Communications Department in Townsend
Hopkinton Police Department in Hopkinton
Massachusetts State Police in Framingham
Springfield Fire Department in Springfield
Springfield Police Department in Springfield
Discover 911 dispatcher programs in Massachusetts that are a match for you!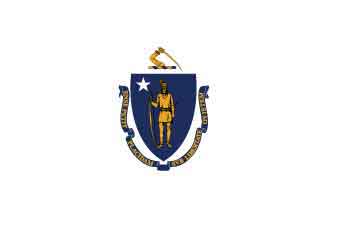 Massachusetts 911 Operator Education
In some cases, all you will need to become a 911 operator in Massachusetts is a high school diploma or its equivalent. But, to have an advantage in terms of employment and career advancement, you should look into receiving further education and certifications.
Some degrees that have been proven to be useful as as 911 dispatcher include:
Criminal Justice
Legal Studies
Human Resources
Emergency Management
Telecommunications
Certifications that are useful include:
Radio transmissions
Human Behavior
Emergency Dispatching
Telecommunications
Massachusetts 911 Dispatcher Salary
In the state of Massachusetts, 911 dispatchers earn a competitive yearly salary for the crucial services they provide to their community. According to the Bureau of Labor Statistics, the average Massachusetts 911 operator earns $44,860 per year.
911 Dispatcher Programs and Schools in Massachusetts
Get Your Degree!
Find schools and get information on the program that's right for you.
(It's fast and free!)
Choose your area of study and receive free information about programs you are interested in. 911 dispatchers can benefit greatly from degrees in public safety, emergency management, homeland security, and criminal justice. Request information from multiple programs to make an informed decision on the best program and educational opportunity for you!