In the state of Alabama, aspiring 911 operators will need to possess the proper amount of training and education to gain employment.
One interesting fact about Alabama is that the first 911 phone call was placed in the state after the creation of the world emergency services in 1968.
Alabama 911 Dispatcher Requirements
Depending on where you work, the requirements or duties of the position may be a little different, in most cases operators will need to have:
6 months conducting and obtaining radio transmissions
Openness, to work holidays, weekends, night shifts and overtime.
Power to understand processes and NCIC codes
Capability to master geography of the authority
Complete a drug test
911 dispatchers operate best when they have the following abilities:
Empathy: A 911 dispatcher must care about the situation being presented to them and be able to care about those that they are helping, realizing the results if they do not.
Respect/understanding for the law as well as workplace guidelines: 911 agents must regularly give guidance over the telephone, which can be perceived by the caller as legal advice. An extremely qualified 911 dispatcher must be prepared to supply valid information consistently., following guidelines as they are ordered.
Effective communication: Individuals calling 911 are going to be a little distraught from whatever situation they are calling about. For this reason, Alabama 911 operators are going to need to be able to speak clearly and communicate instructions effectively.
Fast thinkers: The operator will need to speak with the caller, assess the situation, and give instructions all while dispatching the proper authorities. This is why 911 operators need to be able to think in a speedy manner that allows them to help people as quickly as possible.
Find schools and get information on the program that's
right for you.
(It's fast and free!)
Featured Schools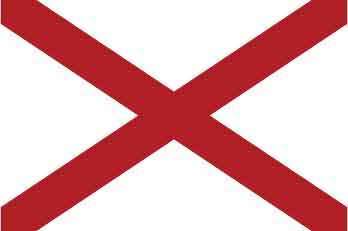 Alabama 911 Operator Education
When it comes to gaining employment as a 911 dispatcher in Alabama, the best way to is through a college education.
Listed below are a degree programs that will suite a 911 dispatch representative, or dispatcher well:
Bachelor's in Psychology
Bachelor's in Criminal Justice
Bachelor's in Communications
Associate's Degree in Disaster Management
Bachelor's in Information Systems
Discover 911 dispatcher programs in Alabama that are a match for you!
Alabama 911 Dispatcher Organizations
911 operators looking for employment can gain a position through one of the state law enforcement departments such as:
Huntsville Police Department
Montgomery Police Department
Mobile Police Department
Birmingham Police Department
There are several local, national, and international organizations which have helped to set high standards for 9-1-1 operators, they are:
Alabama NENA – Working to establish standards and raise the potency of emergency dispatch in the state of Alabama.
International Academies of Emergency Dispatch.-Working to establish international standards associated with crisis calls.
National Emergency Number Association – Working to establish standards in the 9-1%11-1 crisis number field on a national level.
Alabama 911 Dispatcher Salary
Those who work as 911 dispatchers in the state of Alabama make a solid living for the services they provide. According to the Bureau of Labor Statistics, the average 911 dispatcher in the state of Alabama earns a median salary of $32,680 per year.
911 Dispatcher Programs and Schools in Alabama
Get Your Degree!
Find schools and get information on the program that's right for you.
(It's fast and free!)
Choose your area of study and receive free information about programs you are interested in. 911 dispatchers can benefit greatly from degrees in public safety, emergency management, homeland security, and criminal justice. Request information from multiple programs to make an informed decision on the best program and educational opportunity for you!